Welcome to Faith that Works Tucson!
We are a 501c3 non-profit that works to spread the love of Jesus Christ by uniting and mobilizing churches, businesses, and individuals to serve, strengthen, and provide hope to a hurting world.

OUR MISSION:
The mission of Faith that Works is to go where people are to love and serve them without expectations!

Contact Us:
If you would like to get involved with Faith that Works or have any questions for us, we would LOVE to help. Please contact us through any of the below methods and we will get back to you as soon as we can. Thanks!
Address
7650 N. Paseo del Norte,
Tucson, AZ 85704
Phone
520-297-7201 ext. 204
Please ask for RuthAnn
Kevin Oxnam is a Tucson native and a U of A graduate with a bachelor's degree in Electrical and Computer Engineering and a Master's in Business Administration. Kevin retired from Hughes/Raytheon after 32+ years. Kevin is the proud father of Danielle and Nathan, and proud husband to Susie. Kevin and Susie continue to volunteer and serve in a variety of roles working to strengthen and improve our community.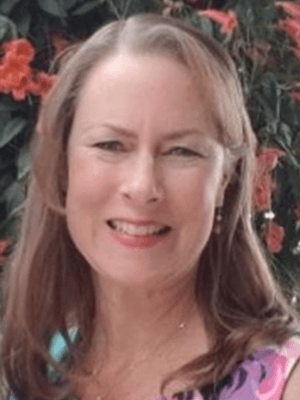 Susie Oxnam is a former elementary teacher who has devoted her time and energy first to her family - her husband, Kevin and to her grown children. Susie has been called to support volunteer programs at her children's schools and at her church over the past 15 years. Susie has a passion for helping people in need and loves to grow missions especially those focused on the homeless and supporting children and their needs.
Will DeBoer has an AAS in Electronic Technology, a degree in Business and Accounting and an MBA. Will and his wife Linda have two adult children and 2 grandchildren. After spending 5 years in the Air Force Will spent 30 years in industry. Beginning as a technical support engineer before transitioning into various management positions at Imation Corp. in Minnesota. Since retirement Will has been active in various volunteer opportunities all focused on improving the lives of people in Tucson and in various parts of the world. Will and Linda spent a year in China teaching Western Business Principles at 2 universities. He was on the board of Partners Worldwide for 6 years. He was an organizational consultant to Association of Evangelical Relief and Development Organizations (AERDO). Will has also been active in participating and supporting various committee's and mission activities at his church and in the Tucson community.
Lynn Guyot was born and raised in Tucson, AZ. She and her husband, Jay, have been married for 30 years. Their children are now young adults: a daughter Alesha, married to Sean Farrell, and a son Alex. Lynn is a pediatric physical therapist and works with children who have developmental disabilities. Lynn has a passion for involving students in mission work. She has participated with the youth of her church in many short-term mission trips in Tucson, Mexico and inner cities of the US.
Kenneth Bratland has served in the United States Air Force for the last 31 years and is currently serving as the Director of Communications and Director of Cyber Forces for 12th Air Force (Air Forces Southern) at Davis-Monthan Air Force Base. He is a graduate of Eastern Washington University and holds two Master's degrees; one in Management Information Systems and one in Military Operational Art and Science. Ken is the proud father of McKenna and Caiden and the husband of Delores Ponce de Leon.
Delores Ponce de Leon is a speech-language pathologist and earned a Master's in Communication Disorders and Special Education from New Mexico State University. Delores has been married for 30 years and is proud to be a military spouse. She and her husband Ken have two children, McKenna and Caiden. Delores works full time for Marana Unified School District, leads a small group, is involved with the Tucson Refugee Ministry and is on the leadership team for St. Andrew's MOMS Group.
Brad was born and raised in Iowa before moving to Arizona in 1983 where he earned his B.A. in History at Arizona State University. He moved to Tucson in 1994 where he met and married his wife Dena. They have two boys, one in college and the other in high school. Brad's professional background has been in business operations with eight years working at ASU, eighteen years at The Highlands at Dove Mountain, and currently is in his fifth year as Business & Operations Director at St. Andrew's Presbyterian Church.
John and his wife April have been married for fifty-one years. They have three grown children and six grandchildren. John has a Bachelor's Degree in English and a Masters Degree in Secondary Education. He served as an English teacher and principal for thirty-three years in the Amphitheater School District. Five years after returning to the US from working at an American International School, John was diagnosed with Parkinson's disease. He attends Parkinson's Wellness Recovery Gym in Tucson and also serves as a member of the board for that non-profit.
RuthAnn Smithrud - Executive Director
RuthAnn Smithrud is a Tucson native and a U of A graduate. RuthAnn retired after teaching first grade for 27 years. She is passionate about her two grown children as well as improving the lives of children around the world. She has been the Local Outreach Director for St. Andrew's Presbyterian Church the last five years where the Lord led her to connect with ministries all over the city. Her heart is to share the love of Jesus Christ through service.